With Air France Play, take a moment to relax…Your journey is just beginning!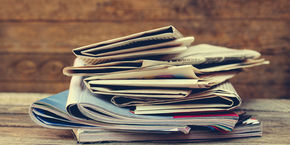 Press
Download a wide range of French and international newspapers, free of charge, as soon as they arrive at newsstands.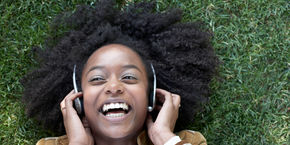 Music
Give your ears a treat with playlists that have been specially designed to help you relax.
How does it work?
Have a booking for an Air France flight?
Download the free Air France Play application on your smartphone or tablet.
Starting from 30 hours before your flight's departure, sign in with your booking reference or your Flying Blue number to download newspapers, magazines and videos of your choice.
Browse through your selection of newspapers or magazines whenever you like, with or without an Internet connection, before, during or after your flight.
Tips
Download daily newspapers on the day of travel to get the latest edition!
Don't have a booking? You can still download our Air France Magazine and Air France Madame publications at no charge.
Worried about losing battery life? Make sure your seat has an electrical outlet!
How? It's easy! Click on the link below and search for your flight by number or by indicating your departure and arrival cities. Next, click on 'See services available on this flight', then on your cabin.
Make your trip even smoother…